About me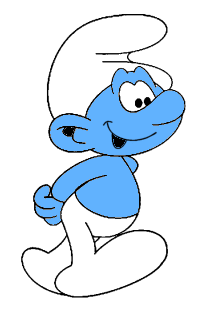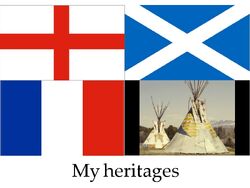 "Opinions are like Smurf tails...every Smurf's got one!"
I'm Vic George, and I have been a fan of the Smurfs since the 1980s. However, I don't collect anything of them except for videos, books, and videogames. I was the original creator of the Smurfs Wikia until I abandoned control of it for an independent Smurfs wiki site. I am currently this Wikia's administrator.
My creative skills involve writing and cartoon artistry.
Systems that I have owned
(*) indicates a system that I currently own
Main consoles:
Atari 2600 (*)
Atari 7800 (*)
Intellivision
ColecoVision
Nintendo Entertainment System (*)
Super Nintendo Entertainment System
Sega Genesis with Sega CD
Nintendo 64 (*)
Sony Playstation 2 (*)
Sony Playstation 3 (*)
Nintendo Gamecube (*)
Nintendo Wii
Nintendo Wii U (*)
Microsoft Xbox 360
Handhelds:
Nintendo Gameboy
Sega Game Gear (*)
Nintendo Gameboy Pocket
Nintendo Gameboy Color
Nintendo Gameboy Advance (*)
Nintendo Gameboy Advance SP (*)
Nintendo DS Lite
Sony Playstation Portable
Nintendo DSi
Nintendo DSi XL
Nintendo 3DS XL (*)
Personal computers and tablets:
Timex/Sinclair 1000
Coleco Adam Family Computer System
Various Windows-compatible PC configurations
Acer Iconia tablet (*)
Acer Aspire One netbook computer (*)
Amazon Kindle Fire HD 6 (*)
Ipega 9701 (*)
Media devices:
Matricom G-Box Midnight MX-2 (*)
Generic Android TV box unit (*)
Amazon Fire TV (*)
Amazon Fire TV Stick (*)
Google Nexus Player (*)
Smurf head logo
The Smurf head logo was created by me in the mid-1990s for a fanfiction project featuring my Smurf character Empath. It was intended to have a very iconic appearance.
My Favorite Smurf Stories
Smurf comics I have actually owned
Projects
My fanfiction Smurf characters
My personal pages
Recommended Sites
External Link
"The Astro Smurf" set to Peter Schilling's "Major Tom": Portions of "The Astro Smurf" set to Peter Schilling's "Major Tom (Coming Home)" The Smurfs' version of "The Safety Dance" Video:Smurfs - Safety Dance