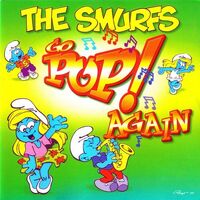 The Smurfs Go Pop! Again is an album featuring the Smurfs that was released in 1997.
True Blue
So Natural
Shout
Roller
Smurfin' Alive
Shy Smurf's in the Ring
Hush Hush
Dancing Queen
Smurf Walk
Line Dance Smurf
31524
Yodelling Smurfs
Papa Smurfs
Grandpa We Love You.
Ad blocker interference detected!
Wikia is a free-to-use site that makes money from advertising. We have a modified experience for viewers using ad blockers

Wikia is not accessible if you've made further modifications. Remove the custom ad blocker rule(s) and the page will load as expected.