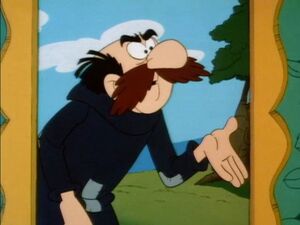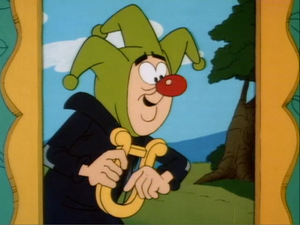 The Smurfy Acres Show was an infomercial that Gargamel had broadcast from his magic mirror onto the one he gave the Smurfs to advertise the new Smurfy Acres that was created for them in the cartoon show episode "Smurfy Acres". Gargamel played the role of both a salesperson and a comedian by the name of Tom Foolery in the infomercial. His disguises, though rather minimalist, were able to fool most of the Smurfs except for Papa Smurf, who suspected that the characters looked all too familiar.
Ad blocker interference detected!
Wikia is a free-to-use site that makes money from advertising. We have a modified experience for viewers using ad blockers

Wikia is not accessible if you've made further modifications. Remove the custom ad blocker rule(s) and the page will load as expected.