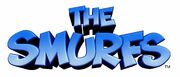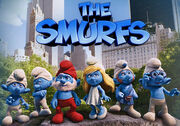 Columbia Pictures/Sony Pictures Animation's The Smurfs film series is a proposed duology of movies featuring the Smurfs that combines live action with CGI animation. So far the first of these movies is The Smurfs, released in 2011, with The Smurfs 2 released in 2013. The Smurfs 3 was scheduled for release in 2015, but due to the performance of The Smurfs 2, Sony canceled plans for the third movie and decided to reboot the series as an all-CGI animated movie series starting with Smurfs: The Lost Village, which premiered on April 7, 2017. The animated feature The Smurfs: A Christmas Carol is set in the same story universe, as well as The Smurfs: The Legend Of Smurfy Hollow.
The live-action series of movies and their related animated feature stories take place in what is called the Smurfs Live-Action Film Universe, while Smurfs: The Lost Village takes place in the Smurfs CGI Film Universe.
Ad blocker interference detected!
Wikia is a free-to-use site that makes money from advertising. We have a modified experience for viewers using ad blockers

Wikia is not accessible if you've made further modifications. Remove the custom ad blocker rule(s) and the page will load as expected.