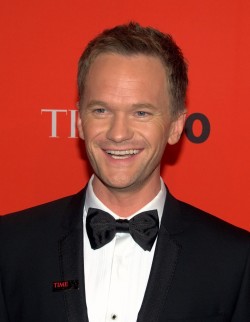 Neil Patrick Harris (born June 15, 1973) is an American actor. Prominent roles of his career include the title role in Doogie Howser, M.D., the womanizing Barney Stinson in How I Met Your Mother, a fictionalized version of himself in the Harold & Kumar series, and the title role in Joss Whedon's Emmy Award-winning musical web series Dr. Horrible's Sing-Along Blog. In animated cartoon work, Neil was the voice of Barry Allen, the Flash, in DC Comics/Warner Premiere's Justice League: The New Frontier, the voice of Dick Grayson, Nightwing, in Batman: Under The Red Hood and the voice of Prince Gumball from the gender-swapped Adventure Time episode "Fionna & Cake".
He was also the host of the 87th Academy Award.
Neil Patrick Harris currently plays the role of Patrick Winslow in the 2011 Smurfs movie and its 2013 sequel.
For more information on Neil Patrick Harris, please visit his page on the Glee Wiki or the How I Met Your Mother Wiki. Or Muppet Wiki.
Ad blocker interference detected!
Wikia is a free-to-use site that makes money from advertising. We have a modified experience for viewers using ad blockers

Wikia is not accessible if you've made further modifications. Remove the custom ad blocker rule(s) and the page will load as expected.