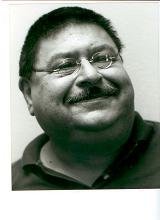 Marshall Efron (born 1938) is an American humorist originally known for his work on the listener-sponsored Pacifica radio stations WBAI New York and KPFK Los Angeles, and later for the PBS television show The Great American Dream Machine (the original showcase of Chevy Chase). He is the author of a number of children's works such as Bible Stories You Can't Forget: No Matter How Hard You Try. He also starred in the Sunday-morning television program Marshall Efron's Illustrated, Simplified, and Painless Sunday School on CBS from 1973 to 1977.
In the Smurfs cartoon show, Marshall Efron was the voice of Sloppy Smurf.
Ad blocker interference detected!
Wikia is a free-to-use site that makes money from advertising. We have a modified experience for viewers using ad blockers

Wikia is not accessible if you've made further modifications. Remove the custom ad blocker rule(s) and the page will load as expected.