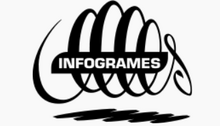 Infogrames (currently known as Atari, which is not related to the original developers of the Atari 2600) was a European-based game company that published videogames for various home consoles and personal computers. The company used to hold licenses for many Belgian comics, including The Smurfs.
Ad blocker interference detected!
Wikia is a free-to-use site that makes money from advertising. We have a modified experience for viewers using ad blockers

Wikia is not accessible if you've made further modifications. Remove the custom ad blocker rule(s) and the page will load as expected.