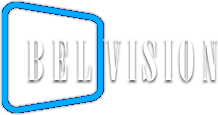 Belvision Studios is a Belgian animation studio best-known for producing Hergé's Adventures of Tintin and other films and series in animation, and was active from since 1956. It was the company responsible for the creation of the "non-canonical" Smurf animated movie known as "The Smurfs And The Magic Flute".
Ad blocker interference detected!
Wikia is a free-to-use site that makes money from advertising. We have a modified experience for viewers using ad blockers

Wikia is not accessible if you've made further modifications. Remove the custom ad blocker rule(s) and the page will load as expected.